Fay-Ann Lyons – Raze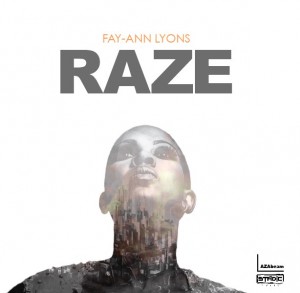 The grandest of entries with the first official solo single leading up to the impending Trinidad and Tobago carnival season 2015, is the amazing and unexplainably talented songstress Fay-Ann Lyons. Viqueen Fay-Ann has time and time again shown herself to be a true musician and superstar with her factory-like, hit-making countenance and abilities.
The culmination of various music styles and musical minds creating a masterpiece from what was once a blank canvas brings illumination to the otherwise dark galleria that is carnival.
Morphing Soca with Electronic Dance Music has never been as fulfilling as it now is in the house of Ground Empire. "RAZE" a written project by Fay-Ann Lyons in which she highlights vocal abilities reminds us why she is Viqueen and why she remains amongst the best entertainers to do it in this new era.
Exercising a rare type of skill, STADIC, formerly as KC, breathes life to the music which complements and transforms the celestially hypnotic vocals of Viqueen Fay-ann. The additional flavor of LAZAbeam (Jus Now) and Wetty Beatz seals this exceptional record which transcends carnival stages and almost guarantees widespread success for this internationally aimed rendition.
Written by Fayann Lyons-Alvarez
Produced by Stadic Studio Productions
Live acoustic guitar by Enrico "Di Gittarman' Camejo
Additional production by LAZAbeam and Wetty Beatz
Mixed and Mastered by LAZAbeam of Jus Now
Artwork design by Khafra Rudder