FADER Magazine Names TIFA Among Top 25 Artiste In the World To Watch
Tifa was in top form over the weekend when she invaded the sunshine state delivering a scintillating performance to the packed house at the Dunns River Island Café in Tampa, Florida.
The audience, an amalgamation of Caribbean and North American nationals saw the dancehaller unraveling her growing catalogue to much fanfare as patrons showed bountiful adulation and sang in unison to hits such as 'Spell It Out', 'Crawny Gyal' and the award winning 'Jealous Ova' among others. Despite being newly released her latest efforts 'Bout This Love' and 'Big Bumper' were also well received as patrons reveled in a crowd participation exercise during her set.
Speaking with members of the media following the concert a seemingly exhausted but happy Tifa said,
"The show was just too awesome! The crowd was lit! The vibes was right! I even stayed back and partied til the lights came on. Pure niceness!".
In recent times the Jamaican star has seen an upsurge in international popularity, a trend which is being furthered by U.S based FADER Magazine. In an article written by Owen Myers and Ruth Saxelby in the January 2016 edition of the American tabloid titled "25 Artists From Around The World You Need To Know Right Now" the music connoisseurs placed Tifa at No. 21 stating that, "Jamaican dancehall star Tifa has been making music for almost a decade, but she's not run out of explosive subject matter yet. Her most recent mixtape, Stay Away, addresses sexual taboos with wit and wine-inducing beats."
Of note is the fact that she is the ONLY Jamaican and one of two Caribbean nationals making the list. The other Caribbean representative is Trinidad's Bunji Garlin.
Responding to the endorsement a seemingly jocund Tifa added,
"I'm honoured flattered and excited! A whole lot of great emotions ran through me when I saw it. It's a good look not only for myself, but Jamaica and dancehall! Definitely one of the proudest moments of my career. Fader Magazine is a big deal! Drake was on their last cover! Lol"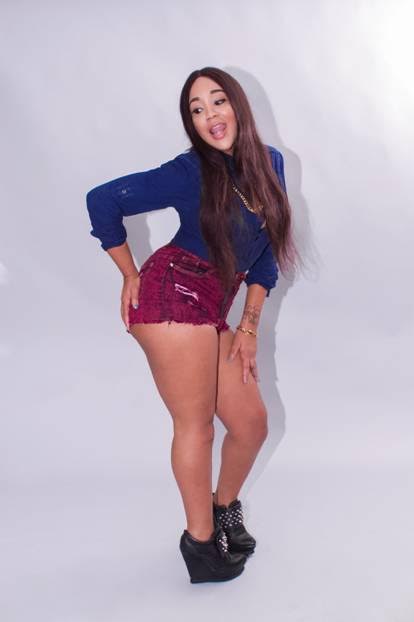 Meanwhile, currently on a week-long business and promotional stint in Florida. Tifa is set to return to the island later this month to commence an aggressive promotional campaign around her new singles 'Bout This Love', Big Bumper', 'The Champ' and 'Dreaming' the latter produced by radio jock turn producer DJ Nicco on the Vacation Rhythm.