Dnyce Muzic: Relationship Riddim, Choices Riddim, Sadiki "From The Start"
Dnyce Muzic delivers two new compilations and a new hit song with Relationship Riddim, Choices Riddim and Sadiki "From The Start," all now available worldwide from all major digital retailers (released July 15, 2016), from FOX FUSE. Based in Laventille, Trinidad, Dnyce Muzic is helmed by producer David "Dnyce" Pereira, who has been building beats and writing songs since he was 17 years old.
The Relationship Riddim yields four reggae gems from Trinidadian reggae stars ISasha, Kaya, Jah Mundy and SYR. The Choices Riddim births two acoustic reggae songs and showcases Trinidadian sensations Choosen and Jah Mundy. Trinidadian stunner Sadiki brings a sleek dancehall jam for the ladies with "From The Start." The slew of new tunes adds to Dnyce Muzic's growing catalog and fuels the studio into the international music spotlight.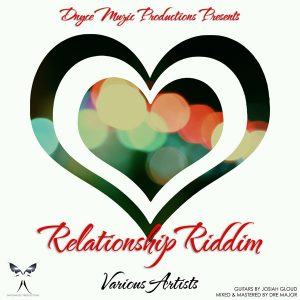 TRACK LIST– Relationship Riddim
1. Kaya & ISasha – Dear Love
2. SYR – Ganja Party
3. Jah Mundy – Rasta Empress
4. Dnyce Muzic – Relationship Riddim (Instrumental)

1. Choosen – One More Chance
2. Jah Mundy – Place Ah Run Red
3. Dnyce Muzic – Choices Riddim (Instrumental)