Celebrity Chef Levi Roots signs on to Jus' Caribbean Festival
After months of negotiations CaribDirect Multi-Media is pleased to announce Jamaican musician, celebrity chef and TV presenter Levi Roots will be participating in Grace Foods Jus' Caribbean Festival 2017 by giving an inspirational speech at the Grace Foods Caribbean Food and Drink Conference 2017.
Billed for Friday 18th August 2017 at Lambeth College in south London Grace Foods Caribbean Food and Drink Conference 2017 is intended to address several matters that affect trade and investment in both the Caribbean and UK Diaspora. Issues such as, Due diligence in food service; Getting the brand right; Reformulation to reduce sugar in food and drink; Seaweed: the ingredient to benefit weight management and tackle diabetes; implications of BREXIT to the Caribbean and other topics will be discussed by a team of expert speakers from a number of eminent institutions such as the University of Reading, University of the West Indies, University of Birmingham and the private sector.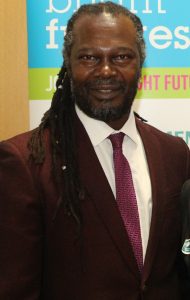 The ever focused and motivated Levi Roots, famous for his signature phrase, ''Put some music in your food!' will join the panel of experts to add a truly Caribbean flavour with his inspiring story and insights into setting up and succeeding in the food business. No doubt the 2006 Dragon Slayer will speak about the achievement of his lifelong dream, Caribbean Smokehouse restaurant which he proudly opened in Westfield Stratford City, United Kingdom in 2015.
The Grace Foods Caribbean Food and Drink Conference will be followed by Grace Foods Jus' Caribbean Festival on Saturday and Sunday 19th and 20th August at a popular park in south London. Grace Foods Jus' Caribbean Festival is  a follow-up to Caribbean Food and Drink Expo 2015 held at Windrush Square, Brixton in south London, which has since modified its market to appeal to a more British / European audience; essentially selling the Caribbean to Europe. This is hoped will provide untold benefits to small to medium sized Caribbean businesses wanting to access the UK market as well as Caribbean businesses in the Diaspora wanting to trade with or invest in the Caribbean. The very best of the Caribbean in terms of its culture (food, drink, music, dance) and the many other characteristics that make the Caribbean unique including our love for laughter and comedy, will be showcased.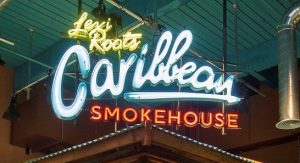 Having Levi Roots on board is regarded by CaribDirect CEO and Jus' Caribbean Festival founder, David F. Roberts as "a truly fitting addition to an event that is poised to become the biggest world foods event in the United Kingdom in three to five years; I can't think of any other chef in the Caribbean community that could add greater credibility to this event, we're honoured to have Levi'.
School of Life Tour creator, Levi said of the opportunity, 'I think the Jus' Caribbean Festival is a great idea that will help Caribbean businesses to increase their competitiveness and value in the British market and I'm looking forward to sharing my journey in the hope that someone is inspired to succeed.'
ABOUT  – CaribDirect Multi-Media Limited
CaribDirect Multi-Media Limited uses information, education, entertainment and business as the principal media to engage the UK Caribbean Diaspora about matters critical to the development of Caribbean people on both sides of the Atlantic. Ultimately, CaribDirect aims to connect the global Caribbean community for trade and investment.
ABOUT – Levi Roots
British-Jamaican reggae musician, television personality, celebrity chef, businessman and multi-millionaire, creator of the famous Reggae Reggae Sauce and owner of Caribbean Smokehouse. Levi is also the author of six cookbooks and a business book. He has also released a new album 'Rise Above.'
For details on how to register for the Conference or buy stalls for the Festival contact CaribDirect Multi-Media at switchboard +44 (0) 844 357 9707, Direct Line +44 (0) 750 814 2478 Email: alicia.alexander@juscaribbean.com or visit www.juscaribbean.com