Bramma Di Gorilla & Tenza Boss Lady Winter/Spring 2015 European Tour (Promoters Inquire Within)
Bramma Shanti In association with Big Ship, TMD Records and Slock Entertainment Present Gorilla& BossLady Winter European Tour 2015 Feb To April 2015
Popular dancehall artist Bramma Di Gorilla and multi-talented songstress Tenza Di Boss Lady are headed to Europe for a winter/spring 2015 musical tour, capping live performances in a number of European countries such as Belgium, France, Switzerland, Uk and Germany to name a few.
Selected dates are still available for promoters who are interested to book both artists in your city.
Since 2014 Dancehall artiste Bramma 'Di Gorilla' has been enjoying an upsurge in popularity with a number of hit singles such as "Call Di Police", "Cha Cha Bwoy" and "Wah Gwaan Mi Darlin" as well as delivered various performances throughout the Caribbeans. Gold recording star Tenza has been hard at work promoting her latest projects, blazing the airwaves and topping the video charts with "African Empress" and "Hood Fyah". Both artists are ending the year will a number of live shows leading up to their unprecedented tour.
"Gorilla and Bosslady" European Tour is slated for February 2015 to April 2015. Promoters interested in bookings for that scheduled time frame please contact the following.
TENZA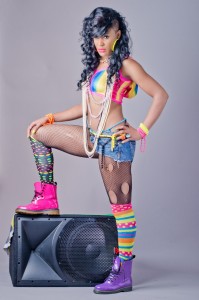 Hailing from Kempshot of Montego Bay Jamaica, Tenza A.K.A The Bosslady is a musical angel in disguise. Born and raised in a family of fifteen, which consisted of nine brothers and Five sisters, she grew up in a life of struggle and disappointment so she certainly knows how to appreciate all of her blessings that she has been given and her musical talent was definitely one of those blessings not taken for granted.
Tenza left Jamaica when she was only fourteen to reside in the UK, in the town of Slough. For Tenza it was a difficult time leaving all her friends and family to begin a whole new life in England. At first, she found it hard adjusting to the new culture especially in school. As time went by Tenza made new friends when she started to attend the slough youth center music classes. Tenza then felt at home as she now found her joy, which is music.
BRAMMA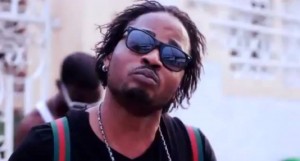 When he first emerged on the local Dancehall music scene back in 2004 he was still in school and called him self 'Sinister.' He was introduced by a close friend to an industry personnel to "make things happen", but he was still in school about to sit his final year exams. He was advised to "finish up, complete the exams and return" he did just that and more determined than he ever was.
Lloyd Brammer grew up in Maxfield Gardens, one of Kingston's toughest communities. He attended one of Kingston's prominent traditional schools, Calabar High. There Brammer spent much of his spare time entertaining his school mates free styling to rhythmic sounds they created from hitting the top of a desk with the hand. One of his very good friend at school who believed in him and lived within close proximity of the home/office of one leading entertainment companies in Kingston where artistes such as Bounty Killer his then role model, spent most of his days, took him to meet Bounty Killer. Brammer wanted a piece of the Dancehall entitlement, he wanted a break and this would have been his very first meaningful effort. Visiting the offices of Solid Agency where he hoped to meet the head of that company, Bramma instead met Ms. Sharon Burke's Assistant, Sophia McKay.