Reggae Artist Garnet Silk Jr. Exclusively Releases New Music Video 'Lady Divine' on Reggaeville.com
Garnet Silk Jr. teams up with Sammy Wilk "Lady Divine" video released on Reggaeville
Garnet Silk Jr. released his new video 'Lady Divine' on top reggae website Reggaeville.com.
We all know the legendary Garnet Silk who passed away at a young age, leaving us with great memorable reggae music.
His Son Garnet Silk jr has stepped in his Fathers footprints and is making great reggae Music since he was only 13 years old.
Today I would love to share Garnets brand new video Lady Divine ft. Sammy Wilk with you and make you part of the journey we have ahead of us.  I hope you will enjoy the video and and please let me know if you would like to have an interview or a dubplate from Garnet Silk Jr. and I Will arrange that for you.
Reggaeville.com is one of the world's largest online reggae portals in the world. As an online reggae magazine, Reggaeville.com showcases the latest news, photos, concerts, videos, releases, reviews, interviews, articles, etc. Julian Schmidt is the founder of Reggaeville.com, which emerged from the photography based website reggaephotos.de and is now the world of reggae in one village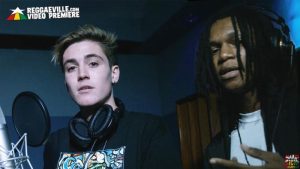 https://www.reggaeville.com/artist-details/reggaeville/videos/video/garnet-silk-jr-feat-sammy-wilk-lady-divine/