New Reggae Single & Video: New Kingston – "Life" – New Album In TODAY
Kingston University captures the true essence of New Kingston's self-proclaimed genre, reggae crossover. And for this, their second full-length album, they have found a sound reminiscent of Bob Marley & The Wailers, mixed with Boys ll Men. This unique blend of music makes KU, as the album is dubbed, one for all types of listeners.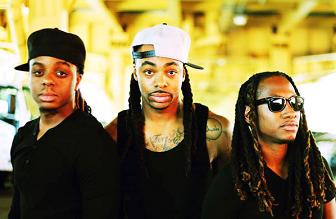 New Kingston's growth musically, and as men, are showcased in this release, which features the increasingly-popularJ Boog, Jamaican-born jazz great Monty Alexander, the legendary Dean Fraser and newcomer J Classiq.