New Reggae Artist Excellent Unleashes Debut Single, 'Love Language' (Single + Dub Version Inside) JahLight Records
BIOGRAPHY
ARTIST: EXCELLENT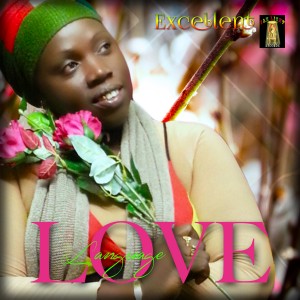 'Excellent' , born Stacey Lewis on 7th March 1979 hails from Mc Bean village, Couva, Trinidad. As a new and upcoming reggae artist Excellent promises to take the music industry by storm with her soulful yet revolutionary type of music. Lewis who has a firm religious background began singing in Church as part of the choir and later went on to do solo pieces. Music was always a part of this young woman's life though as she had spent many years listening to her father (who was a Disc Jockey) as he ritualistically maneuvered the turntables. Sometimes she even went along with him when he went out on jobs.
Some of her favorite artists whom she believes have influenced and inspired her include Calypsonions: The Mighty Sparrow, Lord Kitchener, Lord Melody, Atillah, Zandolie, Watchman, Cro Cro and Reggae artists like Bob Marley, Peter Tosh, Jacob Miller, Pablo Moses, Culture, Don Carlos, Max Romeo, Burning Spear, to name a few and in more recent times Buju Banton, Beres Hammond and Stephen Marley have joined the rank. She also paid tribute to her late aunt who used to perform at various calypso tents bearing the name 'Madame Excellent'. Stacey adopted name, Excellent, in honor of carrying on the musical tradition of her family. Later Stacey went on to attach her own interpretation of such as it applies to her. She went on to explain the importance that a name held for our fore parents and the fact that the bearer would usually adopt certain characteristics of the name given. It was because of this that she had embraced this name aspiring not just to be good, but to be 'EXCELLENT' in all her endeavors.
During her teenage years Excellent started to compose and sing calypsos. Her first competition was at the Civilian Conservation Corp. (a programme coordinated by the Ministry of National Security where youths are taught various life skills) in 1998 where she won the Calypso Monarch crown as well as the crown for most humorous calypso that year. However she did not do much performing after that but continued to compose calypsos for youngsters in her community who took part in school competitions and various other community based activities.
It was through a quest to find a deeper connection to her spirituality and purpose for being that she found that she had developed a unique way of expressing her thoughts, feelings and experiences through music and sometimes even a simple observation or a spiritual inclination could be the basis for a new song. Being everything but outspoken, she quickly embraced this new found talent and adopted music as her first language. Her first recorded song entitled 'Lady Excellent' was recorded at AIRWAVES PRODUCTION STUDIO in Da badie, Trinidad. It was generally an introduction of herself and her mission within the music industry. That song however, was never released and she went on to compose a few dancehall songs with which she made random stage performances at various night clubs and community events. Still not satisfied with where she was spiritually, she allowed her musical career to go dormant for some time while she continued to express her inspirations through poetry.
It was not until late in 2011 though, after a Luciano concert at Isa's Lounge in Couva that she took back up her pen to compose and realized that she was now being inspired to write a different brand of music. It was a more soothing, spiritually and emotionally deeper type of music. In 2014 she met with Trinidadian label, JahLight Records in a quest to express her new found thoughts and they did a song entitled, 'LOVE LANGUAGE'. Although Love Language is not the first song that she has written since that transition, it is her first recording since and her second in general. When asked why she chose to release this song as her 1st official release, Excellent expressed the fact that apart from all the turmoil and confusion that exists in the world today, apart from all the languages that are spoken and observed, love is least utilized and exercised. 'Have you ever hugged someone long enough to feel both hearts beat in correspondence to each other?' 'Or make an eye contact that sends a wave of electricity throughout your entire body yet you can't find the words to explain it? 'Well love has got a language of its own, a language that has the power to comfort, heal and restore.'
Excellent's main objective as a musician is to bring a positive message through music. Her music aims to rebuild what has been broken down, morally, spiritually and socially; to restore what has been lost, to heal that which is hurting and to bring hope and encouragement to the oppressed and depressed. She intends to achieve this by allowing the spirit of God to work through her to put the right words into her heart and grant her the knowledge to know when is the right time to bring it forth. 'The only way I can have a positive impact on society' she said, 'is by practicing what I preach, by being the change that I would like to see. For her it's not about the money but enriching the mind, body and spirit, which is found in the messages of love, peace, and togetherness which she emphasizes through her songs. Through her music she wants people to know that there is a better way and that success comes through obeying the will of the Father. 'Everyone on the face of this Earth has a purpose for being and God in His infinite mercies would not have brought us here if He didn't know that we were capable of fulfilling that purpose. And while at times the road might be rough and our goals might appear to be unattainable, if we stick to His plan and put our faith and trust in God, all things are possible!