Live Instruments and A Legendary Producer. Blackie Goes To The Source For His Latest Hit"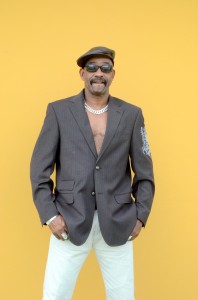 Port-of-Spain, Trinidad ———-There's never a dull moment when it comes to Trinidad and Tobago's carnival season and while the real energy of the festival is still some months away, soca's ultimate bacchanal lyricist, Blackie says it's time to deliver some heat to get the fire started in the hearts of die hard soca lovers.
A new single, released just last week, coupled with the confidence of a true champion places the well-known and well- loved entertainer in a pretty good position. The single, 'Hott', which was written by Jason 'Shaft' Bishop- dubbed the hit maker by Blackie, and produced by prominent music producer, Leston Paul is a track that strays from Blackie's ordinary.
"I've never done anything like this before," said the entertainer. He is confident that the masses will enjoy it though, and admits that the melody has a touch of Zouk that ultimately encourages immediate foot movement. "This one is sexy and spirited. We may not be ready for carnival right now but we have to get the people primed up," he said with a laugh.
When Blackie took the lyrics of the song to Leston Paul a few weeks ago, he said he was reminded by Paul that it was he who had produced Arrow's 'Hot, Hot, Hot', a song that has become synonymous with the world's definition of the soca music genre. "Leston told me, 'Blackie, we are going to have to do live instruments with this song', and I said but that would be expensive, but Leston reminded me that if I wanted a good end result, I would have to pay the price," relayed the comical artiste. With that, Blackie committed himself to delivering a piece of work that couldn't be further from his comfort zone- a song filled with the sweet sound of live instruments, a song he has fallen in love with and wants everyone to experience.
A true entertainer in every sense of the word, Blackie says fans need not worry since he has already completed their 2015 'bacchanal' anthem. "The bacchanal they love is already done for 2015 but I won't let the cat out the bag yet. They have to wait for that one," said the artiste. He however said a video for 'Hott' is in the works and even that will see him take the untraditional route. "This is a song for everybody. The composition has a real youthful vibe so I know everybody will gravitate to it," he said, adding that given the airplay, he feels 'Hott' can make it down to the end of the Carnival 2015 season. Prepared for the thrill of the season up ahead, Blackie is ready to bring the heat at a time when it's probably least expected. For more on Blackie, follow him on Twitter @irvinblackman1 and like his page on Facebook, keyword, Irvin Blackman.