J. Benjamin Music: Rebel Riddim and Flashback Riddim
Grenadian production house J. Benjamin Music drops two soca compilations with Rebel Riddim and Flashback Riddim, both now available worldwide from all major digital retailers (released on July 8, 2016), from FOX FUSE. J. Benjamin Music is based in St. George, Grenada and was founded by hit producer Joshua Benjamin, who delivers native Grenadian and jab jab soca sounds to the world.
The Rebel Riddim features two up-tempo tunes from Dash and Bonified, while the Flashback Riddim brings three groovy tracks from Bonified, Cinnamon and Alt-itude. The riddims were released for the 2016 Spicemas season – Grenada's annual carnival, where they have been enjoying heavy rotation and fanfare.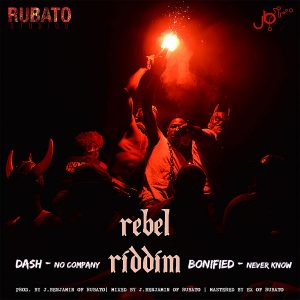 TRACK LIST– Rebel Riddim
1. Dash – No Company
2. Bonified – Never Know
1. Bonified – Nothing Better Than
2. Cinnamon – Show Off
3. Alt-itude – Like It So