Hollywood Actor/Activist For Invest Caribbean Now 2014
Fresh on the heels of the Jamaican bobsled team's participation in the 2014 Sochi Games, the man who played a Jamaican bobsledder and wrote the theme song in the now infamous movie, "Cool Runnings," is set to attend the biggest investment summit on the Caribbean outside the region, Invest Caribbean Now, (ICN).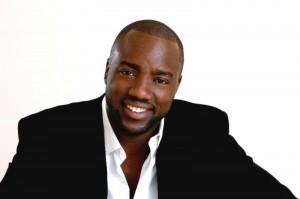 MALIK YOBA
Hollywood actor and activist, Malik Yoba, will be among the top attendees at this year's Caribbean Week in New York summit, set for June 4, 2014 at the prestigious Harvard Club of New York from 11:30 a.m. to 6:30 p.m.
Yoba's attendance expresses his support for the Summit's goals of sustainable development and investment towards building a stronger more economically viable region for the next generation and for Caribbean American Heritage Month in the United States.
Thirty-plus acting credits have solidified Yoba's status as a distinguished Hollywood actor. He has starred in a number of hit TV shows and movies including his groundbreaking role in the drama series 'New York Undercover' along with films like Tyler Perry's 'Why Did I Get Married?' and its sequel.
Aside from acting, Yoba keeps busy with his heavy involvement in youth activism and mentoring. He has educated and inspired urban youth through a variety of projects encouraging them to express themselves creatively and reach their full potential.
Yoba will be attending with his mother, Mahmoudah Young, the co-author of-the coming of age memoir, "The Screw Factory."
WHO'S WHO FOR ICN
This year's summit top delegates will include Caribbean government dignitaries from across the region, including Premier of Nevis, Vance Amory; Chinese government officials; New York City elected officials; chairman of over two dozen companies throughout the Caribbean, North America and Great Britain, including Sandals Resort, Gordon 'Butch' Stewart and representatives from the World Bank, the IDB, the US State Department's IdEA, Merrill Lynch, Nomura, HBO Latin America, DHL, First Citizens Investment Services, Island Global Yachting, Lugano Group, Caribbean Airlines, Laparkan, Caribbean Television, the Russian American Chamber of Commerce, the Allied African Nations Chamber Of Commerce and the Chinese American Business Development Center, among numerous others.
Harvard, Princeton and Colombia graduate and Caribbean-born scholar, Dr. Isaac Newton will deliver the keynote address on the issue of economic development and global investment outreach while Woody Wilson, designer to stars like Brad Pitt, Matt Damon, Dwayne 'The Rock' Johnson and Terrance Howard, will launch his Tropical Collection for the Caribbean.
An exclusive Diamond Dinner has been added to this year's summit for only 20 people who will include Malik Yoba, Gordon 'Butch' Stewart and Woody Wilson.
ABOUT ICN
Invest Caribbean Now has as its main focus wealth creation for the region by capitalizing on global trends and indigenous creativity while managing scarce resources intelligently and building sound economics, investment in human development, and a strong alliance with nature. In the past three years alone, over 600 investment bankers, private equity investors, Chinese and U.S. government officials, Caribbean ministers of governments and premiers, hotel developers, architects, real estate developers, financial advisors, entrepreneurs and the media have attended the event. Past ICN honourees have included billionaire Sir Richard Branson and billion-dollar company, Royal Caribbean Cruise Lines.