Champeon unleashes groovy Soca track "2nite"
Champeon unleashes groovy Soca track "2nite"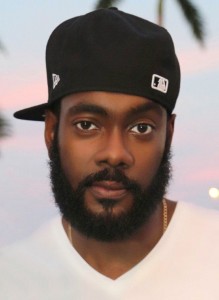 Columbia, South Carolina (Sonique Solutions) – Trinidadian Soca artiste Champeon has released his groovy Soca contender entitled '2nite' which by several accounts is geared to be a true ladies anthem with its catchy hooks and attention-grabbing instrumentation.
Champeon whose real name is Ronnel Ramirez is based South Carolina and collaborated with US Virgin Islands crooner Adam O for this latest Carnival 2015 offering.
With production by St. Thomas based producer A Plus, Champeon wrote 2nite with the hopes of creating a track that would embody the Carnival spirit yet transcend the festival season.
2nite features melodic guitar strums and pulsating percussion beats and the song's lyrics manifest images of Carnival euphoria and groups of females dancing and enjoying themselves in a fete. According to Champeon, "So far music fans, fellow artistes, DJs and producers have been very encouraging with this 2015 track, and have even described 2nite as very 'danceable' and captivating from the song's first instrumental note."
2014 has been a year of breaking boundaries for Champeon as he has collaborated with several entertainers from the Caribbean region as well as Africa, released his first Reggae track 'Woman's Anthem' and had his previous Soca songs 'Mad Man Dey' and 'Red Devil' appearing on traditional R&B and Reggae charts in the US and UK.
He has been a staple in the North-American Caribbean festival circuit with performances at major nightclubs and events such as Charlotte Caribbean festival and Charleston Carifest, sharing stages with high profile entertainers the likes of Beenie Man, Benjai, 5 Star Akil, Chucky, Tallpree, and Pumpa.
As far as 2015 is concerned, Champeon is armed and ready with this new groovy Soca release and plans to do a video for 2nite as he truly believes in the song's appeal. He remains humble and thankful to his fans, family, friends and artiste support team of Sunshyne P, Khwantza, Penny, Kirton and Coolie G.
The hard-working entertainer who has aspirations of performing in Madison Square Garden and working with Soca stars Machel Montano, Destra Garcia and Bunji Garlin has several live radio interviews set up in the Caribbean, US and Canada, an upcoming musical collaboration with Ghanaian artiste Blouk-Gee and will perform at the Bob Marley Winter Splash in February.