12 countries confirmed for Caribbean's most prestigious pageant
Basseterre, St.Kitts (October 2011):- Organisers of the Caribbean's Most Prestigious Pageant the Haynes Smith Miss Caribbean Talented Teen Pageant have announced the confirmed participants for the 32nd edition of the marquis event and pageant show for the St.Kitts-Nevis Sugar Mas 2011/2012
The show takes place on December 29th 2011 at the Sugar Mill in Warner Park and the organisers have confirmed some 12 countries from around the region including Anguilla – Keivanée Lake – 16yrs, Antigua – Aalilyah Thomas- 16yrs , Bahamas – Monesha Bowleg- 15yrs; Barbados – Sacha Clarke – 16yrs; Bermuda – Shaunte Simons- 18yrs ; BVI – Ashellica Fahie – 16yrs; Grenada – Kande Duncan – 16yrs; Jamaica – Aba Sykes – 18yrs; Nevis -Erica Doras – 17yrs and St. Lucia – Kadijha Mason – 16yrs; St.Kitts-Siobhan Phipps 16 yrs and USVI-Bailee Dukes -14 yrs .
According to Chairman and Executive Producer of the Pageant, Mr. Antonio 'Director' Maynard, the pageants organising committee is working hard to maintain the shows extremely high standard and further enhance it's status as the most anticipated, exciting and prestiguous pageant shows in the Caribbean.
"Plans are progressing perfectly and this event continues to be the most popular and prestigious event of it's kind in the Caribbean and we intend to keep it that way," Maynard said.
'Last year we incorporated and implemented new initiatives, including the use of the social network Facebook, to raise the show to an even higher standard," Maynard said.
Maynard sees the use of this popular social network as being vital in building the excitement and interest leading to this prestigious event which takes its spot on the list of anticipated events for the Sugar Mas' (St. Kitts/Nevis National Carnival) 2011/2012.
"The social media is the future of our communication strategy," Mr. Maynard stated. The pageant is slated to take place on December 29th in the Sugar Mill stadium.
The pageant participants were introduced to the fans on the official FaceBook 'Caribbean Talented Teen' page: http://www.facebook.com/CaribbeanTalentedTeen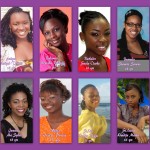 The show has been synonymous over the years with spectacular stage productions and guest performances and performers. Machel Montana, Allison Hinds, Singing Sandra, Claudette Peters and more as well as top Caribbean comedians and personalities including Rachel Price, Tommy Joseph, Jennifer "Jenny Jenny" Small among others have all graced the Miss Caribbean Talented Teen Pageant stage.
Marketing and Guest Artiste Coordinator of the show Wallis Wilkin indicated that the name of the special guest host and guest artiste for this years event will be announced shortly in a subsequent release.
"As always you can expect another great performer this year and an even greater stage show and production," said Wallis Wilkin Marketing and Guest Artiste Committee Chairperson for the show.
Past contestants of the show , Claudetter CP Peters and Pat Raguette, have gone on to regional and success as performers. Claudette made history a few years ago by being the first artiste to win the Antigua Carnival Party and Groovy Soca monarch titles. Pat Raguette has won both the St.Thomas and St.Croix road march titles as lead singer of the Express band.
The show began in 1980 and is the first show of it's kind in the region which showcases the talents of our female Caribbean teenagers.