The heart of Times Square pulsed with vibrant energy on Sunday, August 27th, 2023, as Tropicalfete's much-anticipated Caribbean Carnival Pop-Up took center stage. This extraordinary event brought together a symphony of color, music, dance, and tradition, transforming one of the world's most iconic locations into a mesmerizing celebration of Caribbean culture.
The Tropicalfete Caribbean Carnival Pop-Up was a dazzling display of the essence that defines Tropicalfete — a carnival extravaganza brimming with dynamic dancing, dazzling pageantry, infectious music, and the distinct flair of the Caribbean. Masqueraders adorned in elaborate costumes paraded through the square, captivating onlookers with their intricate designs and joyful spirit. The lively beat of steelpan drums reverberated through the air, infusing the atmosphere with an undeniable rhythm that had the crowd swaying to the infectious melodies.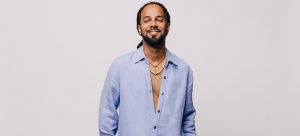 Highlighting the event's uniqueness was the presence of Tobago Alpha Dance Academy, a special guest performer who made their New York City debut. The group wowed the audience with two captivating sets — a traditional folk dance that showcased the rich heritage of the Caribbean, and an electrifying limbo dance that left spectators in awe. Aquisia Frederick-Thomas, the group's leader, expressed her gratitude for the opportunity to perform in the heart of Times Square, noting that the experience was a dream come true for both her and her talented students.
In a time when the world needed unity and joy more than ever, Tropicalfete provided a platform that not only allowed us to shine but also brought the spirit of the Caribbean to life.
The event wasn't just about breathtaking performances; it was a testament to the power of collaboration and community. Joining Tobago Alpha Dance Academy were a host of other vibrant groups that added their own unique touch to the festivities. Carib Colors, Kaios International powered by Diamond Class, Brunches and Associates, BigBoy Productions Powered by Freaks Mas, Dance Brazilian Fitness, Urban Dance Opportunity, and Carnival Dancers seamlessly blended their talents to create an unforgettable mosaic of Caribbean culture.
Adding to the electric atmosphere were the sensational sounds of Soca artists Julius and 3NEE SHUGA, whose performances set the stage ablaze with their infectious tunes and energetic performances. Their music resonated with the crowd, turning the pop-up carnival into an all-encompassing celebration of sound, movement, and unity.
In a world that has faced its fair share of challenges, the Tropicalfete Caribbean Carnival Pop-Up was a beacon of light, reminding everyone of the unifying power of culture, music, and dance. As the sun set on Times Square that evening, the memories of this spectacular event continued to echo, promising that the spirit of the Caribbean would remain alive and vibrant in the heart of the city that never sleeps.