Various ArtistsReggae MandelaGenre: ReggaeLabel: VP RecordsRelease Date: 8 February 2019Catalog Number: VP2524EAN/UPC: 054645252461
Open This Promo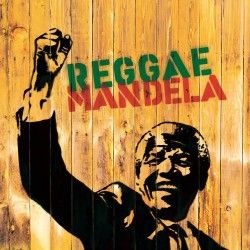 VP Records celebrates the life and legacy of the South African leader, Nelson Mandela, 100 years after his birth and 25 years after his election in April 1994 as President of South Africa. Released for Black History Month 2019, Reggae Mandela chronicles the awareness within the reggae community of Mandela's struggles, as well as the collective celebration of his victory over apartheid, his freedom, and his ascension to the presidency.

The collection begins in the late 70s with the Mighty Travellers' underground anthem "South Africa" and carries the energy through 36 tracks across two CDs (12 of which are featured on a limited edition vinyl LP). Highlights include Half Pint's "Freedom Fighters," recorded for Channel One, and a young Yami Bolo in exceptional form on "Free Mandela," under the supervision of keyboard king Jackie Mittoo.

Artists featured include the Mighty Diamonds, Junior Murvin, Alpha Blondy, Aswad, Jimmy Cliff, Cocoa Tea, Sugar Minott, Barrington Levy, and dozens more.

Follow VP Records on Instagram (@vprecords, @greensleevesrecords, @17northparade) and all major social media and streaming platforms. Please include this release in your sets, playlists, and streaming playlists. After the public release date, you may request the full 36-track set with a message to carter.vanpelt@vprecords.com.