Dancehall artiste Vershon is on the brink of releasing his first official EP titled One More Day. Distributed by Zojak Worldwide, the 9 track EP will be released on Friday March 16.
Expecting positive reactions to the release, the singjay describes the overall tone of the album to be one of great vibes. "There are songs on the EP to cater to every mood," he elaborated.
The title track One More Day was released earlier in 2018 and other tracks to include Winter Fresh, Champion Queffa, Idle Badness and Weh Dem Know Bout. The EP also features appearances from other artistes such as Govana, Gotto Yo and Ghanaian dancehall/ reggae artiste Jupitar. The track featuring the latter, an afrobeat-infused track titled Crazy, has been touted by Vershon as a stand out track, although he is confident in the uniqueness and strength of each song to hold its own.
Fans can expect a mix of interesting sounds that have been meticulously crafted for their listening pleasure. "I worked very hard on it, organizing the different sounds you hear on it. I stepped out of the typical dancehall and reggae vibes and touched on the afrobeat a little," he explained.
The album boasts creative contributions from producers such as Real Queffa Records, Kim's Media House, Silver Birds Records, Damage Musiq, YGF Records, Frenz For Real Studio, Dakrome Productions, Redboom and Zack Ariyah Productions.
Vershon is no stranger to the music scene, he has been honing his craft since his teen years, from song-writing to producing and recording past hits such as Open Relationship and Boom. This EP is just a taste of what's to come, as Vershon will be releasing another body of work in the form of an album at the end of the year.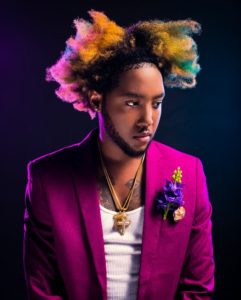 One More Day will be available for purchase and streaming on all major digital platforms.