Reggae artiste Visionary released his plea to curb violence in Jamaica through his single Stop, late last year. Now, he has taken a break from touring overseas to launch the accompanying visual for the track.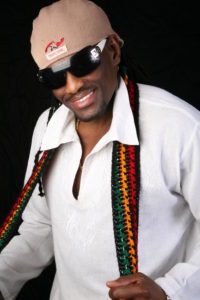 The song was produced by Canada-based label Vision For Life Productions and is featured on the classic Sly and Robbie's Taxi Riddim. The stunning visual was shot in the heart of Kingston city and is conceptualized by Susan Smith and Raynor Allen. The music video is set to be premiered this Thursday February 15, 2018 at The Pallet (5A North Avenue) from 7:00 pm to 9:00 pm.
The singer is anticipating that the video will be well received by the general public locally and overseas, much like the reception that the track itself has been getting. "I want people to adhere to the message and make changes and just do the right thing," he said.
A multi-faceted artiste, Visionary is a singer, sosngwriter, author and musician. With his roots in Gospel and R&B music, he has spent the last decade working on conscious music that will resonate with the masses. Dabbling in different music styles such as Reggae and Lovers Rock, he has released hits such as Look To The Hills, Brace Yourself, Culprit and It's You. His versatility and strong musical abilities have earned him many accomplishments, including nominations for the Canadian Reggae Music Awards and top prizes at the Youth In Progress Talent Award Showcases. He has also gotten extraordinary opportunities to work to perform with legendary reggae acts such as Maxi Priest, Beres Hammond, John Holt, Luciano and Third World.
2018 is setting up to be a busy year for the artiste, as plans are being put in place for upcoming tours across various continents later in the year. Following the launch of the video locally, Visionary has plans to continue the next leg of promotions in Toronto, Canada then move on to select cities in Europe. Visionary is also working on new music that will make social impact, much like the single Stop has done so far.