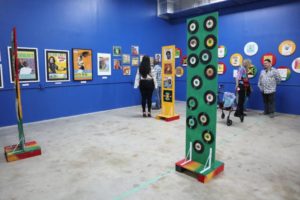 During Miami's popular Art Basel week, many artists and brands utilize the many galleries in the city to present their latest and greatest works. Now, the story of reggae music will be told. Let There Be Reggae is a unique event taking place from Dec 7-9th showcasing a curated snapshot of the culture. VP Records will have a Display of 20 classic album covers showcasing reggae and dancehall throughout the 70's and 80's
While the world of Reggae is so massive, it is virtually impossible to fully cover every aspect of each genre, this exhibit will present a look at the history, the present and the future of the beloved music genre. Featuring collections by VP Records and Caribbean artists and tastemakers such as Robin Clare, David Muir, Irish and Chin, Roy Sweetland and Maxine Walters, there will be no shortage of dynamic presentations.
The opening reception will take place on December 7th from 6-10pm and will cost $10.00 for general admission and $50.00 for all-inclusive VIP Admission. Musical guests will include the legendary reggae singer Freddie McGregor, Acclaimed dancehall DJ Tony Matterhorn and more. Patrons can view the exhibit anytime from December 7-9 at the Mana Wynwood at 360 NW 23rd St in Miami, FL.
For more information, please visit: www.lettherebereggae.com