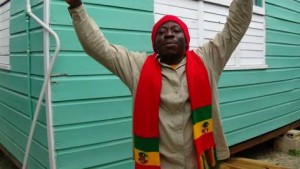 Likkle Lightning Six Songs Away From Completing His Album
Likkle Lightning is in Jamaica working on the last six tracks needed to complete his debut album. Though he and his team are a bit behind schedule, the artist is still hopeful that the project will be ready for the initially announced release date of September 2015.
The album will feature already released tracks; 'mama Africa,' 'temptation,' 'early morning splash' and 'matey laugh.' When asked what is the reason for the delay, it was explained that after reaching out to several mixing engineers and not being able to find one that compliments Lightning's style, he has decided to go back to Tuff Gong Studios which is where he did all his earlier production.