Will You "B" There?
SUNDAY OCTOBER 19TH, 2014
DAY PARTY – 5pm-Midnight
HOSTED BY: WAYNE MARSHALL
Music By: RENAISSANCE DISCO & Friends
Venue:
SEVEN MIAMI: 28 NE 40th St, Miami, FL 33137
For More Info:SVMarketinggroup@Gmail.Com
305-923-7062 or 786-427-5424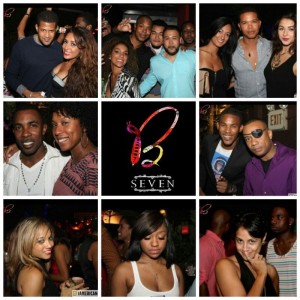 Seven is a place somewhere else; it is a passage to your very own sinful delight.
Hidden away in an urban oasis, behind discrete walls you arrive to a little paradise, a garden where time stands still. Past antique wooden doors, enter a surreal pergola which shall remind you of a place from which you will never want to leave, a place where sophistication and the arts meet, Design District.
Surprisingly, like all hidden gems, there is more than meets the eye. Under the shade and the beauty of tall pines and bamboo trees. A long bar, sofas and sounds of laughter, set the stage for the sexy vibe of a night without boundaries.
In Seven we dare to ask what's your sin? Knowing that with us you can indulge in your favourite one. Just like Epicurus we believe that "pleasure" is the greatest good to ever seek. Although not all sins are created equal, in this Garden of Eden you can delight yours senses.