With only a few days to get your tickets, one of the fastest rising Reggae artists out of Jamaica, Chronixx, is ready to hit Brooklyn, NY on Saturday September 21st 2013. Chronixx and Zinc Fence Redemption band alongside Kelissa will be in Brooklyn, NY performing live for the first time at Pulse 48 (formerly known as C-Pac).
At just 20-years old Jamaican-born artist Chronixx already has a handful of successful singles, music videos and a mixtape with Diplo's Major Lazer. This is all before he's even released a full-length album. But what makes Chronixx's early success so intriguing is the way he's done it. Spearheading a new reggae revival, Chronixx's music is heavy on unwavering positivity and a live-band sound .The result is a refreshing change of pace that just might alter the Jamaican music scene in a major way.
With a message of acceptance and love and Rastafari being the foundation of his message it explains why the world is gravitating to his music. Brooklyn, NY known for its wide West Indian demographics yet No nonsense, authentic culture it is no wonder why the promoters Orijahnal Vibes, decided to be the first to bring Chronixx to Brooklyn, NY
"Chronixx music speaks to the people and for the people, he speaks love, righteousness and don't stand for oppression. Brooklyn is a city whose people don't stand for foolishness, Brooklynites take a stand and make themselves known where-ever in the world they may go. And to bring Chronixx to Brooklyn for the first time this will be an EPIC show." says Jerry Fyah of Orijahnal Vibes.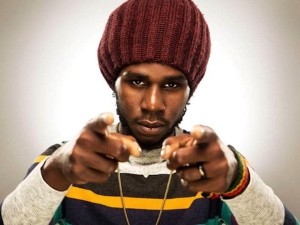 Watch official HD Video:
Set to perform with his band and opening will be Kelissa, this event will be one to remember for 2013.