JATTA PRESENTS TAJ WEEKES & ADOWA IN THE WORLD PREMIERE OF THEIR VIDEO "YOU AIN'T READY FOR THE HEAVY (YARFTH)".
With only 2 weeks left until the release of their 4th CD, PARIAH IN TRANSIT, Taj Weekes & Adowa is sharing the last video from their internationally acclaimed album, A Waterlogged Soul Kitchen (AWLSK). As an added treat to their fans, the band celebrates the success of AWLSK with a gallery featuring some video singles from the album. Click through each image and enjoy Taj Weekes & Adowa at work.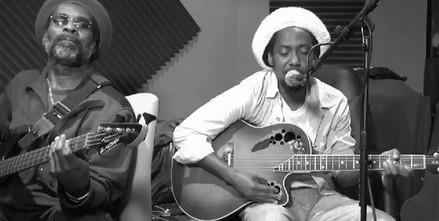 SUNNY INNOCENTS
This never before seen video, Sunny Innocents was recorded in a late night/early morning recording session.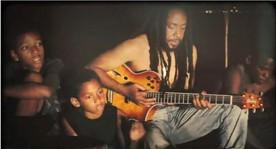 ANTHEMS OF HOPE
Shot in St. Lucia, this laid back tune features Taj Weekes, surrounded members of Adowa, friends and family by a cozy campfire on a beautiful beach.
PEACE & LOVE, JANJAWEED, RAIN RAIN
From commemorating the birth of Southern Sudan with Janjaweed, to lamenting the delayed and ineffectual action following Hurricane Katrina in Rain Rain, or asking the question of whatever happened to Peace & Love, Taj Weekes & Adowa solidified their place in music history as leading the renaissance of roots reggae music. In an interview with Reggaeville discussing the album, the band's influence on reggae music today is summed up as such:
You are truly a griot in that sense: a troubador, singing these songs of freedom, not to sell some sort of agenda but to teach things to people… things that I don't think a lot of people have actually ever been taught in song. They may have scratched the surface in progressive radio or read a little bit in Mother Jones or thought about these things by watching Rachel Maddow, but you can give it to people on a higher level, an artistic level that is unique in its reggae form and certainly unique in mainstream pop. It's Bob Dylan. It's that time in music when people were taking risks. – Reggaeville, 2012
Thank you for supporting the music, exchanging video links on social media, and coming to see the band live. A special thanks to all of the creators/directors of these videos – Digital Alchemy/Sidekick Creative (Janjaweed), Kevin O'Leary (YARFTH), Drew Renaud (Peace & Love, Anthems of Hope), and Monica Hoenig (Sunny Innocents).
Until……let your vibes be high and your message mighty.